Why should an organization use content marketing techniques?
Let's step into the offline world for a minute and think about professional networking. Any decent advice, book,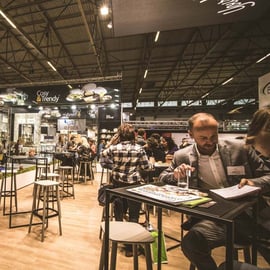 article, motivational seminar, sales training, etc. will tell you the best way to network professionally is to focus on others first. Be interested in them – their work, story, life. Offer to help them where you can. Maybe you know someone in a business you can connect them with to help pitch their product, or maybe you are senior to them in the career path and can meet over coffee to give them advice. You get the idea – show them, in real, meaningful ways, that you can help them.
You also know what turns you off – that person who can't stop talking about themselves. You think, If someone has to say they are the greatest, they aren't. You quickly find a way to break free, desperately scanning the room for an escape route.
We know that helping others is effective offline, yet so many people ignore it when marketing online.
Content marketing is the online equivalent of effective professional networking. You are providing content, such as tooltips, white papers, how-to articles, studies, etc. to help people and demonstrate the value of your organization to them. This helps them engage with you and gain a solid trust of you and your products or cause. Then, you turn them into customers, clients, advocates, donors, etc.
Focus on providing valuable content first, to everyone that wants it, to grow your organization full of loyal fans.
If you work in a public policy organization, read my article, Public Policy & Content Marketing: U.S. Green Eggs Association, for guidance on using content marketing to advance your public policy goals (to sell your ideas).